Welcome to the Relevant Yield Feature and Information Letter!
Welcome, dear user of Relevant Yield. This time around we have focused on adding a few functions for handling and sorting your reports. This will be the final release before a small summer holiday break. This release includes:
Pinnable reports & easier to add new reports
Improved report ordering in the reporting Overview
The release will drop today and during the rest of the week!
Pinnable reports
With the pinnable reports option, you can decide on your own, which reports you would like to have on the left side of your menu bars: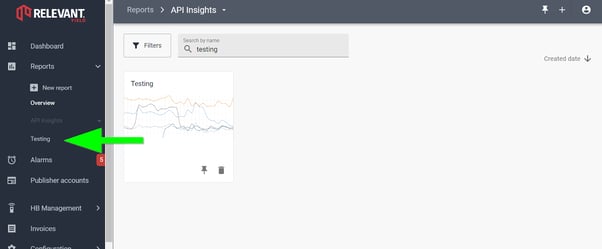 What's in it for you?
It will be much easier for you to access the reports you work with the most, or the ones you actually put the most value in. You can also select how many reports you want to have on the list.
How to pin reports:
Option 1: From the top of the individual reports, from the three dot "options" menu: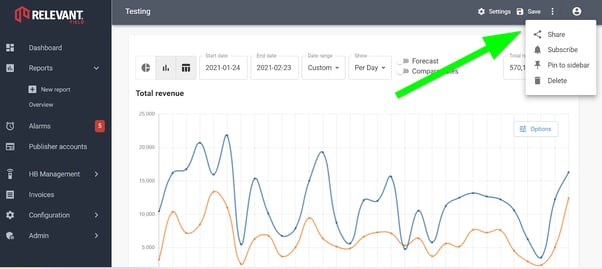 Option 2: Use the Pin/Unpin symbol on the individual reports, from the report overview: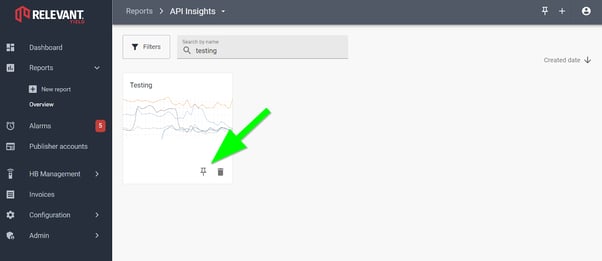 In the overview, there is also the option to "Pin all" symbol at the top of the menu bar: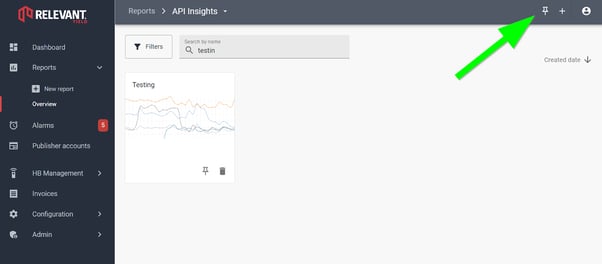 When a report is pinned, it will show up in the sidebar. Additionally, it will have a couple of actions attached to it that you can toggle when hovering over a report (three dots):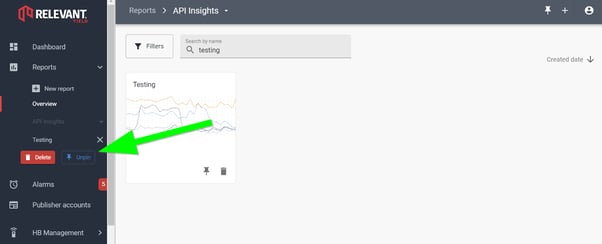 The options available here are "Remove" and "Unpin".
!PLEASE NOTICE!
As we are now moving to a "Pinnable report" structure, your old reports will no longer be visible in the left panel.
If you want to see a similar structure as you had before, please follow these steps:
Go to the overview
select the report type you would like to see in the left sidebar
Choose "Pin all" option described above
A final addition is an easier way to add a new report, so you can now do that straight from the menu: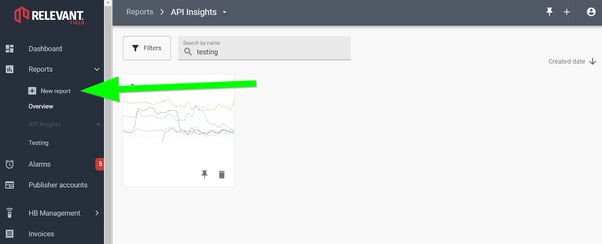 We hope the added customisation functionality helps you increase workflow speed!
2. Improved report ordering in the reporting Overview
You now have the option to select what you would like to see in the reporting overview, and in which orders the reports should be presented:
It is now possible to filter the different report types by:
Sharing state (All, Public and Private)
Search by Name

And sort by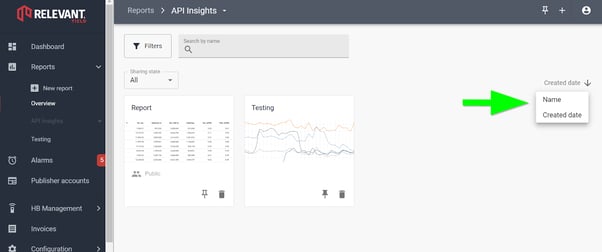 What's in it for you?
Faster and easier access to reports, as they are stored and presented in a way that is customizable by you and the way you prefer to work!